NEWS 30/04/19
THANKYOU JEAN!
It is with sadness that the TENT team of volunteers is losing a valued member – Jean Horton. Jean has volunteered her time & a lot of hard work for the Trust for over 25 years. She has been a crew member on many residential & day trips. For as long as anybody can remember Jean has done the shopping required to provision the boats, as well as spending hours painting, maintaining and cleaning the boats. She has been Trust Treasurer, been on the Management Committee, changed the engine oil, organised the annual boat checks…. the list is endless. Needless to say she will be greatly missed but Jean feels it is time to retire. We wish her all the very best.
NEWS 11/02/2019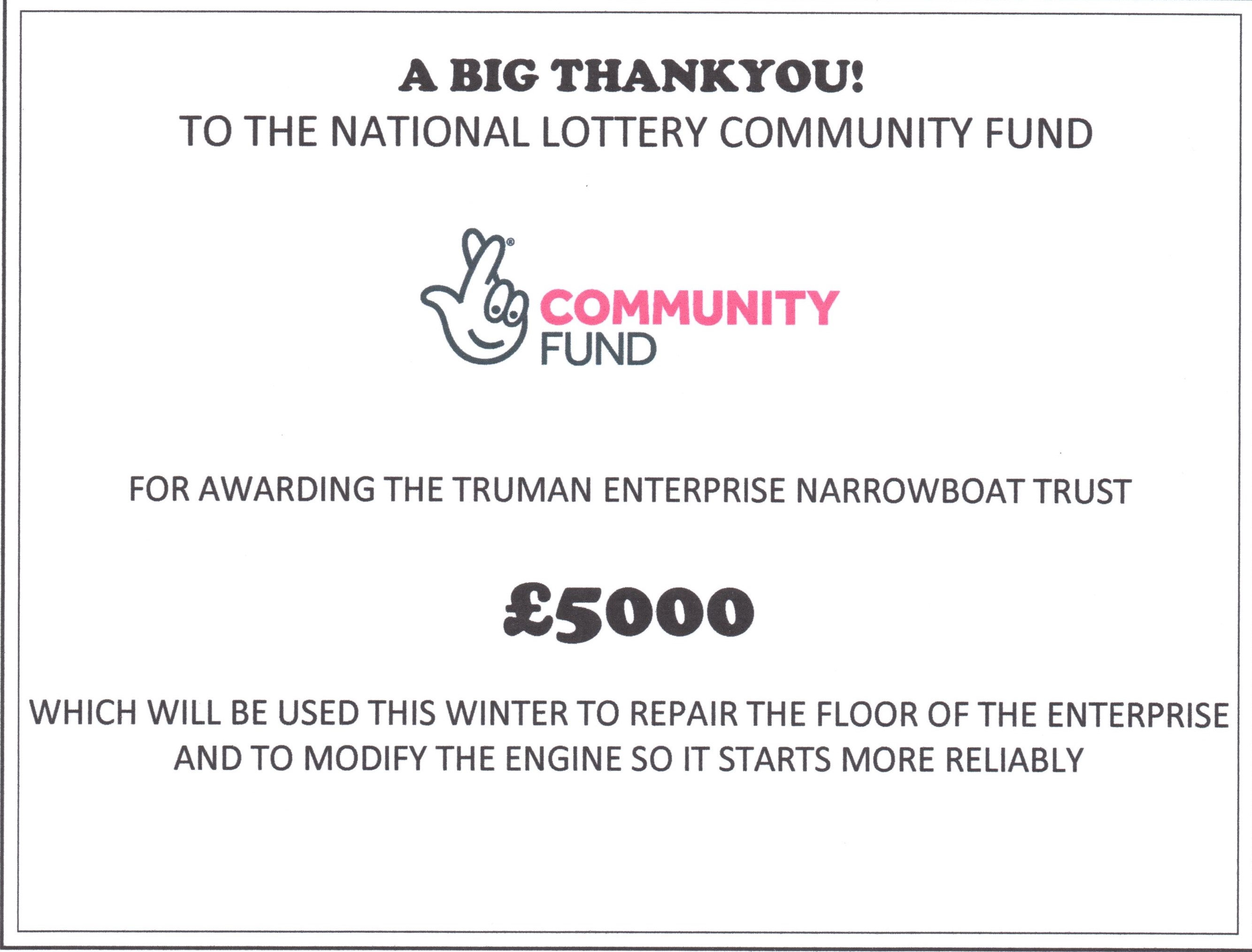 NEWS 27/01/2019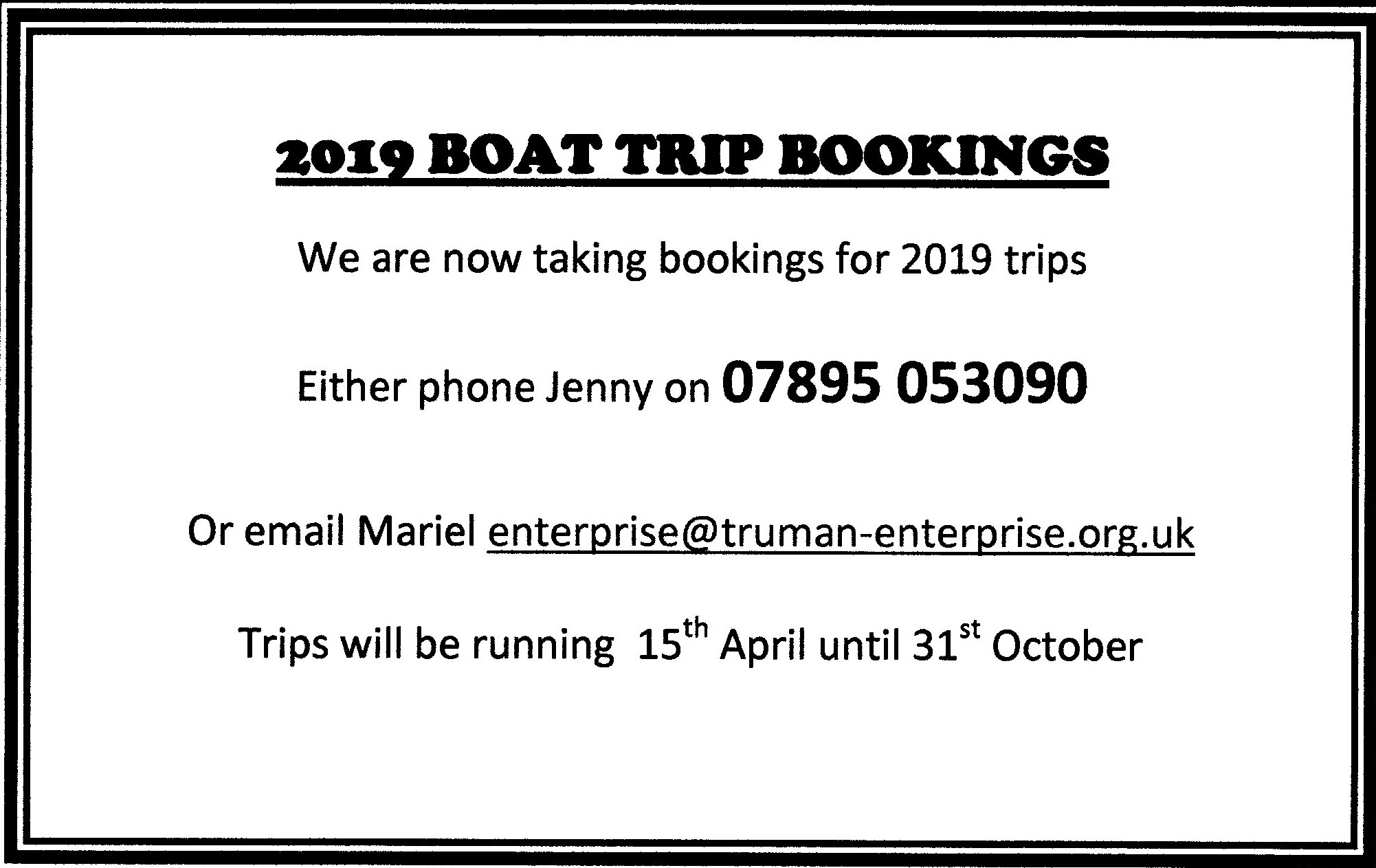 A very generous donation from Fair Oaks Day Hospice
Fair Oaks patients & staff are regular passengers on Enterprise canal boat trips. We always enjoy their company and excellent organisation. In 2018 they raised an incredible £200 and donated it to TENT. One of their volunteers Pat made some beautiful bears which were raffled at the Day Hospice. In addition Pat also made a fantastic Rosie and Jim who will be seen on board the Enterprise in 2019. We are very grateful to Pat for her time and beautiful handiwork. We are also very grateful to all the patients and staff at Fair Oaks for their incredible generosity. This came as a complete surprise. The money will go into our fund for a new boat to replace the Enterprise in the long term.
"THANKYOU VERY MUCH"
Pat with the 2 bears she made for the raffle

Mandy from Fair Oaks who organises all the boat trips presenting the £200 cheque and Rosie & Jim to Mariel

Pat with Rosie & Jim she made for TENT


ENTERPRISE GOES TO RUGELEY 8th SEPTEMBER 2018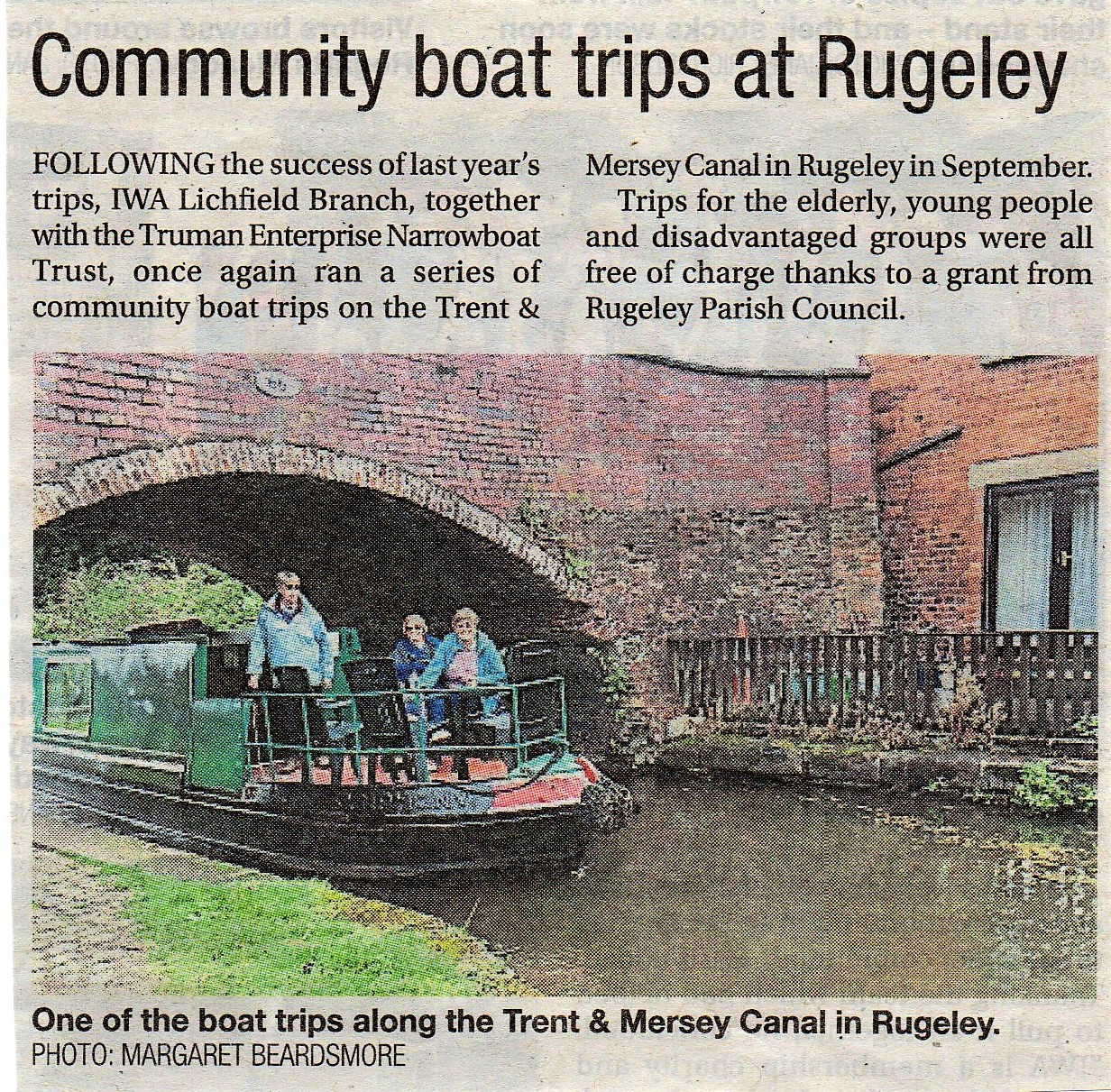 ENTERPRISE MAKEOVER
As soon as trips finished in October instead of sitting down & putting their feet up some of our volunteers started work smartening up the outside of the Enterprise. Robin, Chris and Edwin worked hard to get off at least 8 layers of paint on the rear side panel and to sand down this area and other bare or flaking patches of the green paintwork. Four coats of primer/ undercoat were then applied and a green top coat. The area below the gunwales has been repainted black. Other volunteers – Dilwyn, Joan & Jenny have helped at various stages. The port side is now done and the starboard side will get its makeover in the spring 2019. Huge thanks to Robin his expertise and for leading this project so well and to Alan Ward (UK) Ltd of Cannock for kindly donating a can of green topcoat
TENT 50th Anniversary Celebrations

On 1st September 2018 TENT celebrated its 50th anniversary with a party for past & present volunteers at Hatherton Parish Rooms.
Ossie was MC, Judy gave a short talk on how the Trust started and Pete introduced everyone present.
Music was provided by Five o'clock Shadow and they were brilliant. The delicious buffet was provided by Jessica's of Cannock.
There was much fun, chat & dancing. A good time was had by all!
A big THANYOU to Jenny for organising this event and to the Harry Payne Trust for a grant to fund it.